Morpheus8 RF Microneedling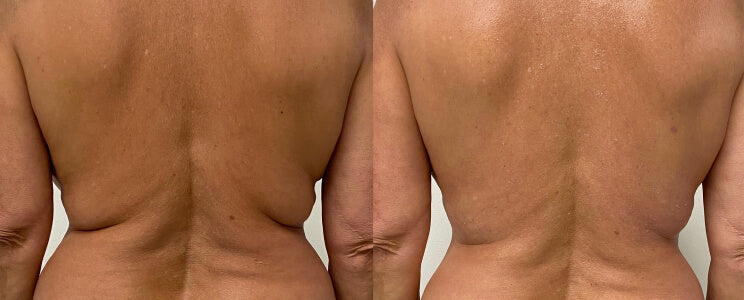 The Morpheus8 penetrates deep into the skin and fat, morphing the face and body into a more desired smooth and sleek appearance. Without the downtime of surgery, this handheld device is ideal for patients looking to combat crepey skin, skin laxity, stretch marks, scarring, and discoloration. Sculpting and remodeling of the fat below the skin's surface effectively shapes, firms and tones the body, face and neck.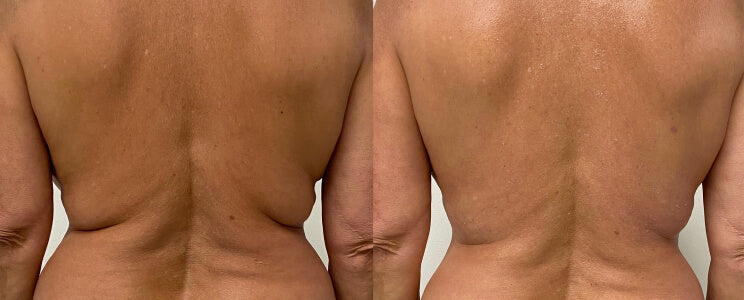 How Does This Work?
Designed to induce the natural healing process, the matrix of micro-needles penetrates the skin and delivers pinpoint energy through a variety of multiple non-surgical RF needle set configurations and pulse durations for advanced collagen stimulation and production, increased elastin regeneration, and effective dermal remodeling for the body and face.
---
Why My Patients Love the Morpheus8 RF Microneedling treatment.
The Morpheus effectively treats wrinkles, crepey skin, enlarged pores, rosacea, and acne scarring. It doesn't just tighten—it also improves complexion issues, like texture and tone. On the body, it addresses skin laxity and crepiness, stretch marks, and even scars. Morpheus8 works on all skin types and tones, has minimal downtime, and can also be paired with other treatments to achieve next-level results.
---
"The improvement to my crepey, sagging skin above my knees is amazing. Thank you, Dr. Hayag!
C. Gadala Maria
Frequently Asked Questions
How is Morpheus8 different from other RF microneedling?
The Morpheus8 is the gold standard RF microneedling equipped with the deepest fractional technology on the market to achieve the most optimal results. The tiny needles target the deepest layers of your skin to initiate collagen remodeling resulting in little to no thermal damage on the surface of your skin.
How does Morpheus8 work?
Morpheus8 uses a matrix of tiny needles that deliver RF energy deep into the skin's layers. This stimulates collagen production, tightens loose skin, and improves overall skin quality. The treatment is safe and minimally invasive.
What skin concerns can Morpheus8 address?
Morpheus8 can effectively target a range of skin concerns, including wrinkles, fine lines, acne scars, stretch marks, and sagging skin. It's suitable for all skin types and tones. Sculpting and remodeling of the fat below the skin's surface effectively shapes, firms and tones the body, face and neck.
Is Morpheus8 painful?
Most patients experience minimal discomfort during the procedure. A topical numbing cream is applied to ensure your comfort. After the treatment, you may experience mild redness and swelling, which typically subsides within a few days.
How long does a Morpheus8 treatment take?
A single Morpheus8 session typically takes 30-60 minutes, depending on the area being treated.
How many Morpheus8 sessions are needed for results?
The number of sessions required varies based on individual goals and skin conditions. Many patients see noticeable improvement after just one session, but a series of up to 3 treatments may be recommended for optimal results.
When will I see results from Morpheus8?
Patients have reported visible improvement within a week to 3 weeks of the treatment, with continued improvement over several months as collagen production continues. Your skin will look smoother, tighter, and more youthful.
Is there downtime after a Morpheus8 treatment?
There is minimal downtime associated with Morpheus8. Some redness, swelling, and bruising are common, but these side effects usually resolve within a few days. You can resume your daily activities the same day with minimal disruption.
Can I Wear Makeup After My Treatment?
For best results, it is best to avoid makeup for 1 to 2 days after the treatment. You should expect to be temporarily blushed after the treatment, which will reduce but may last up to a week. For faster healing and maintenance of your investment post care should include FABrx EXO3 Exosome Cream.