FAB Lipo Sculpt + Morpheus Tite
BY MARIE V HAYAG MD, FAAD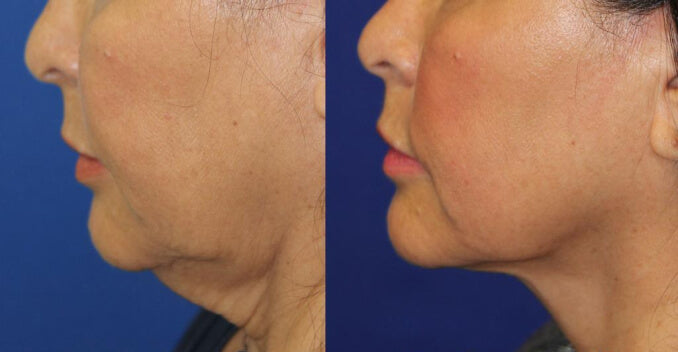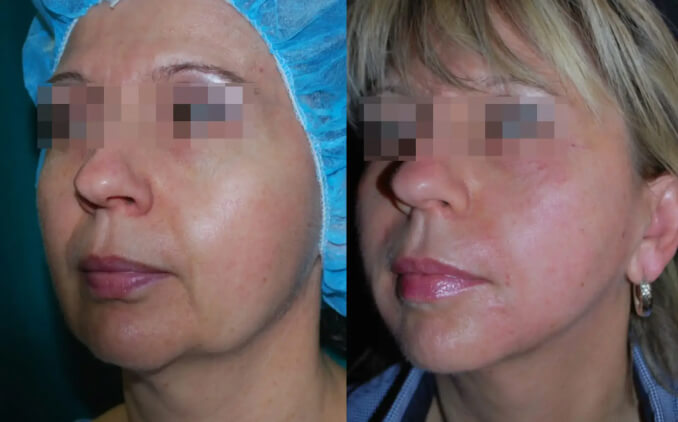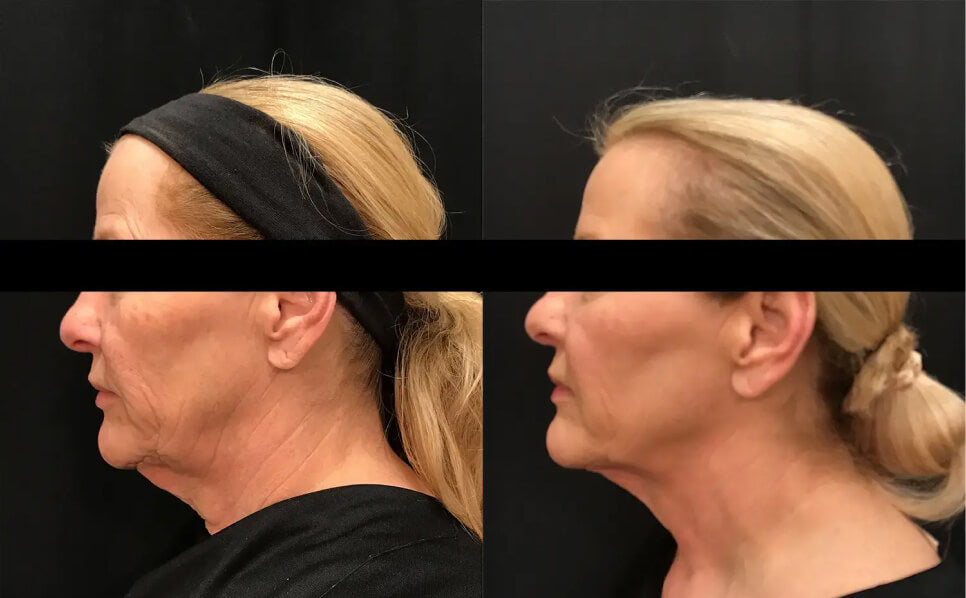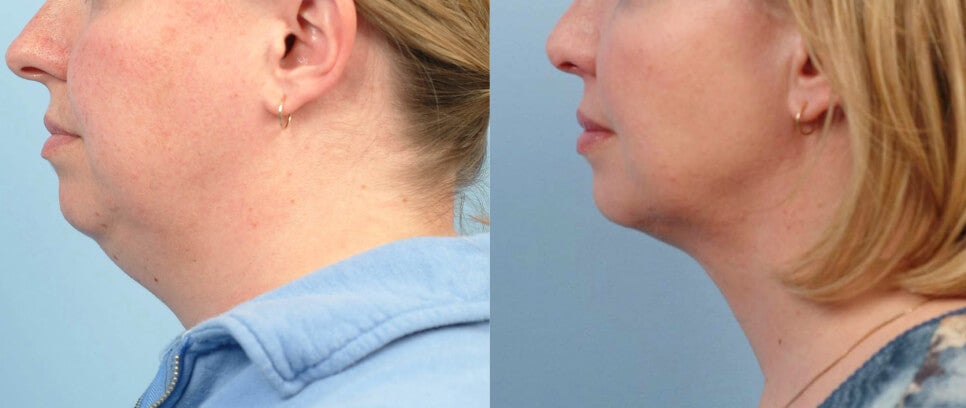 WITH RESULTS PREVIOUSLY ONLY ATTAINABLE THROUGH A SURGICAL PROCEDURE SUCH AS A FACELIFT, the FAB Lipo Sculpt + Morpheus Tite is Dr. Marie Hayag's new, innovative, minimally invasive procedure that is a complete contouring solution for the face and small areas of the body. The treatment shapes, contracts and lifts without a scalpel or scar.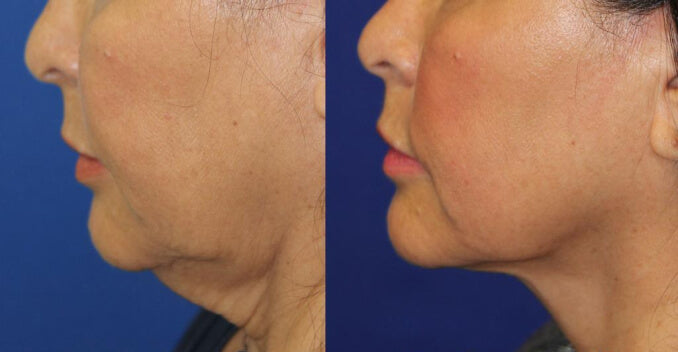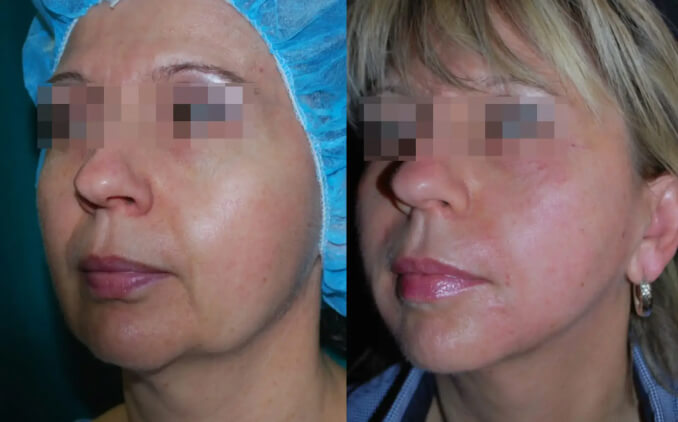 This proprietary FDA approved treatment provides dramatic improvement in skin laxity on the face and neck. Additionally, the FAB Lipo Sculpt can target areas of stubborn fat around the face and neck while simultaneously contouring and reducing fat in the cheeks, jawline, and jowls. Unlike traditional liposuction, the treatment normally takes under an hour with local anesthesia only. And the best part? There is very little downtime, so patients will be able to go back to their daily routine almost immediately after the procedure.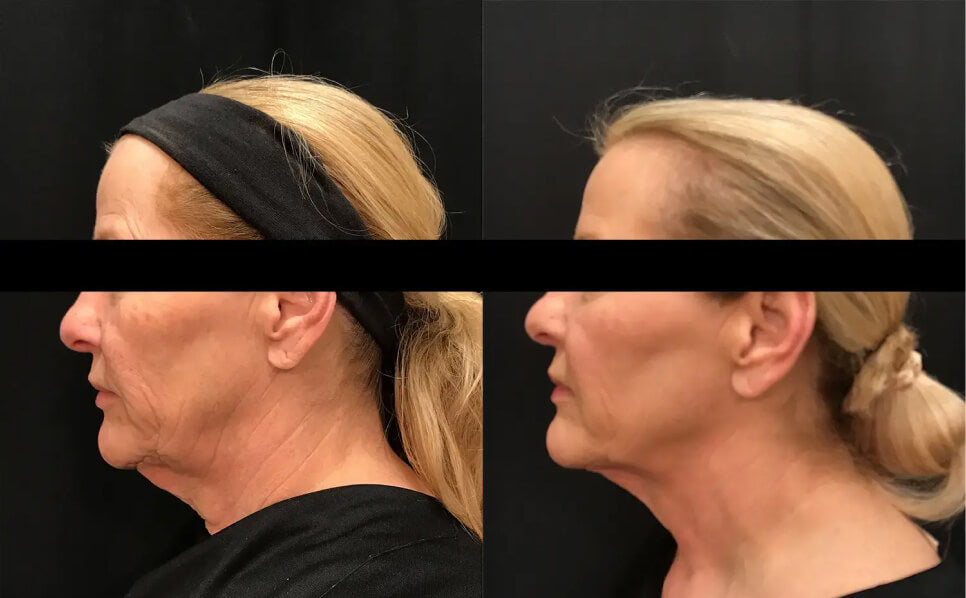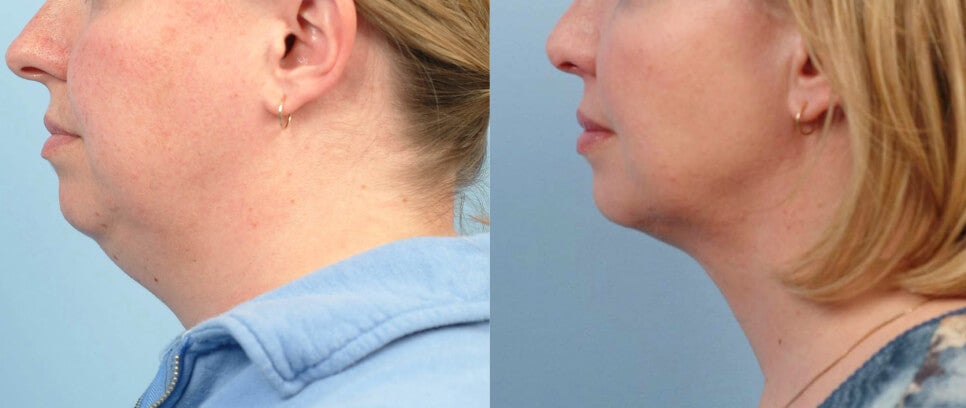 How Does This Work?
The FAB Lipo Sculpt utilizes RFAL (Radio-Frequency Assisted Lipolysis) technology that addresses some of the shortcomings associated with traditional liposuction or surgical facelifts. Smaller needles allow for targeted precision, reduced post-procedural swelling and discomfort, less downtime, no large incisional scars, and long lasting, beautiful natural results. Unlike traditional liposuction this treatment is a great solution for individuals who are looking to reduce fat without the associated saggy, wrinkly skin. The RFAL Technology helps improve skin laxity caused by aging or weight loss.
---
Why My Patients love the FAB Lipo Sculpt + Morpheus Tite.
This treatment is perfect for our patients who are not ready for a surgical facelift but crave a substantial lift (The "Gap" Patient). It is highly customizable, requires little downtime, and is minimally invasive. The RFAL energy leaves you with long-lasting results as collagen stimulation continues 3-6 months after your treatment, treating wrinkles and saggy skin from the inside. The treatment is perfect for patients looking to remove fat and contour their face and/or body due to its fast treatment time and minimal downtime. This allows patients to return to their normal activities in a fraction of the time of traditional liposuction.
Frequently Asked Questions
HOW QUICKLY WILL I SEE RESULTS?
Results can be seen immediately, with best results noticeable after 6 months, and continuing up to 12 months.
WHAT IS DOWNTIME?
Depending on the treatment area, downtime normally is 1-2 days up to 10 days. Skin texture may feel uneven for 2-3 weeks as the skin adjusts through the healing process.
HOW LONG DO THE RESULTS LAST?
Results can last for several years, while maintenance treatments with the Morpheus8 can further extend the longevity of the effects.
IS THE FAB LIPO SCULPT + MORPHEUS TITE SAFE?
Yes, the treatment is FDA-approved and considered safe when performed by a qualified, board-certified medical professional.
DOES IT HURT?
Local anesthesia will be injected into the area to ensure that the procedure is comfortable for the patient. While mild soreness, redness, and bruising are common after the treatment, they should resolve within a few weeks of treatment.
WHAT AREAS CAN BE TREATED?
Any areas on the face and neck with saggy skin and/or fat can be treated. This includes the double chin, jowls and other areas with deep lines and loose skin.
WHAT KIND OF PROCEDURE CARE IS REQUIRED?
The procedure is minimally invasive and performed under local anesthesia. Post procedure, patients can go home and resume regular activities shortly after.
IS FAB LIPO SCULPT + MORPHEUS TITE SUITABLE FOR ALL SKIN TYPES?
Yes, the FAB Lipo Sculpt + Morpheus Tite is suitable for all skin types as the RF energy stimulates collagen production deep in the skin, leaving the surface undamaged.
WILL I NEED STITCHES?
No, the FAB Lipo Sculpt + Morpheus Tite does not require stitches and will leave no permanent scarring, making it the perfect treatment for patients looking for natural results and minimal downtime.
HOW IS THIS BETTER THAN A FACELIFT?
By avoiding a surgical facelift procedure, patients will be scar free and will benefit from reduced post-procedural swelling and discomfort. This is a less traumatic process with a natural looking result.