BBL
Hero

™

IPL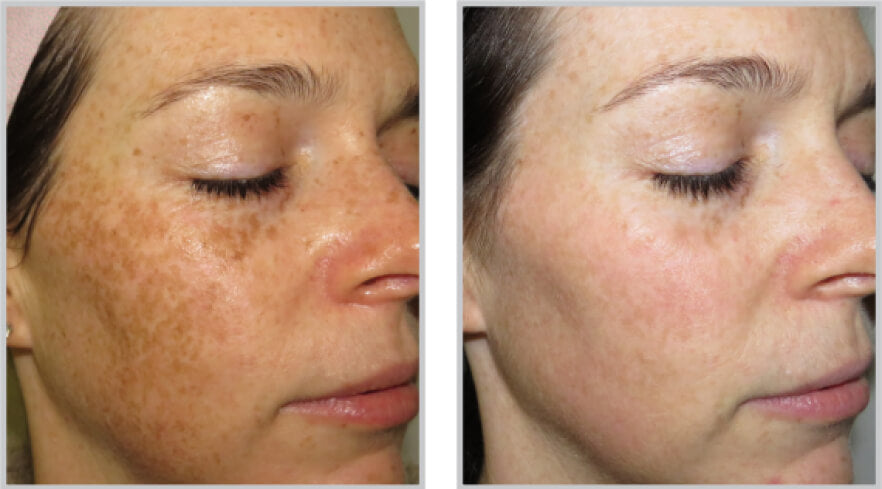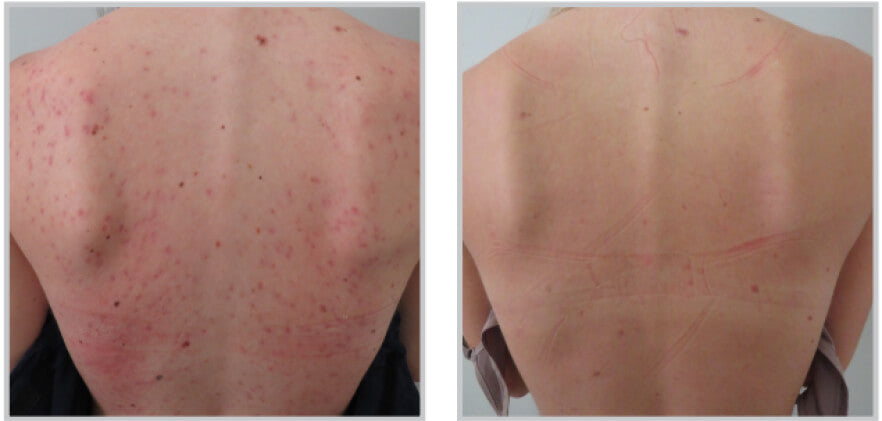 Dr. Marie Hayag's latest, revolutionary, and most powerful IPL (Intense Pulsed Light) device, the BBL® Hero™, comfortably delivers non- ablative laser energy to correct sun damage, pigmentation and the effects of aging for all skin types.
Dr. Hayag's BBL Hero Treatment Package sets the new, most advanced standard in cosmetic dermatology to effectively treat:
sun damage.
pigmentation including age spots.
redness and blood vessels.
The treatment is safe for all skin types, pain free with no downtime.
Dr. Hayag's post BBL Hero ™ treatment includes her exclusive FABrx Renew EXO 3 exosome cream to immediately reduce redness and further improve the outcome.
"Dr. Hayag's BBL treatment with her amazing FABrx Renew EXO3 exosome cream were like a magic eraser for my post summer sun damage spots on my face and décolleté - 3 short treatments gave me clearer radiant skin." S. White.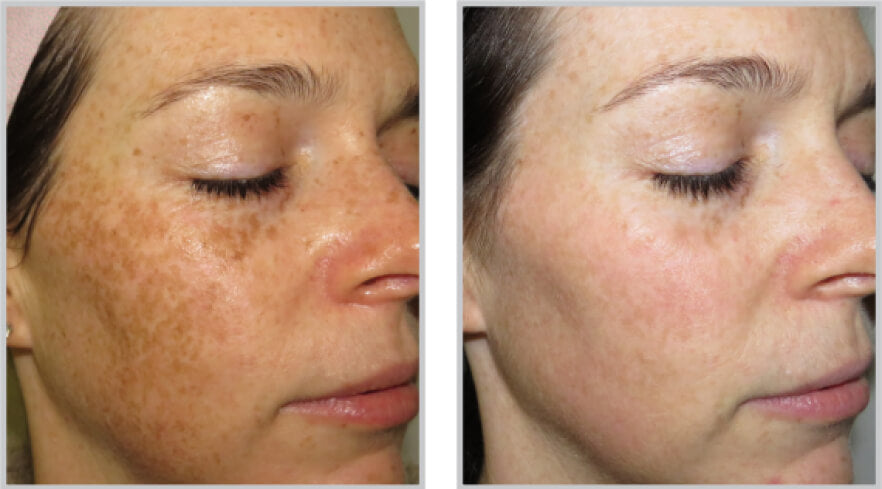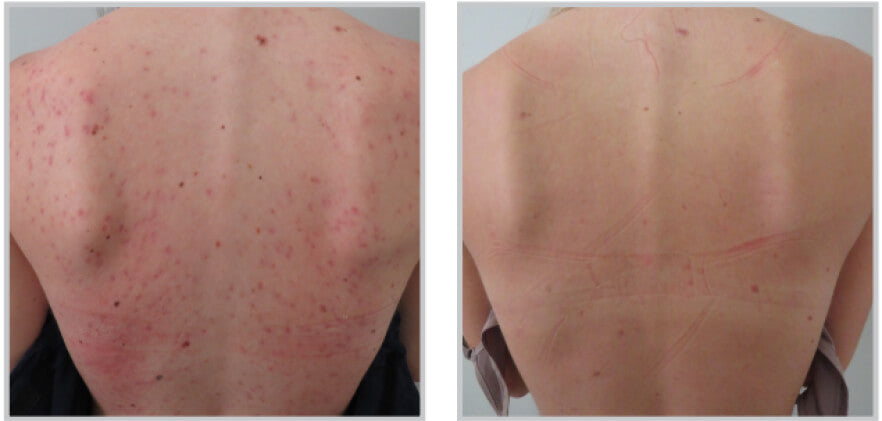 Book a consultation today for the treatment that transforms your skin to reveal a radiant, youthful glow. The treatment is pain-free with no downtime and is quick and easy to fit into your busy schedule. Say goodbye to dullness, rosacea and redness, and embrace the skin you've always dreamed of.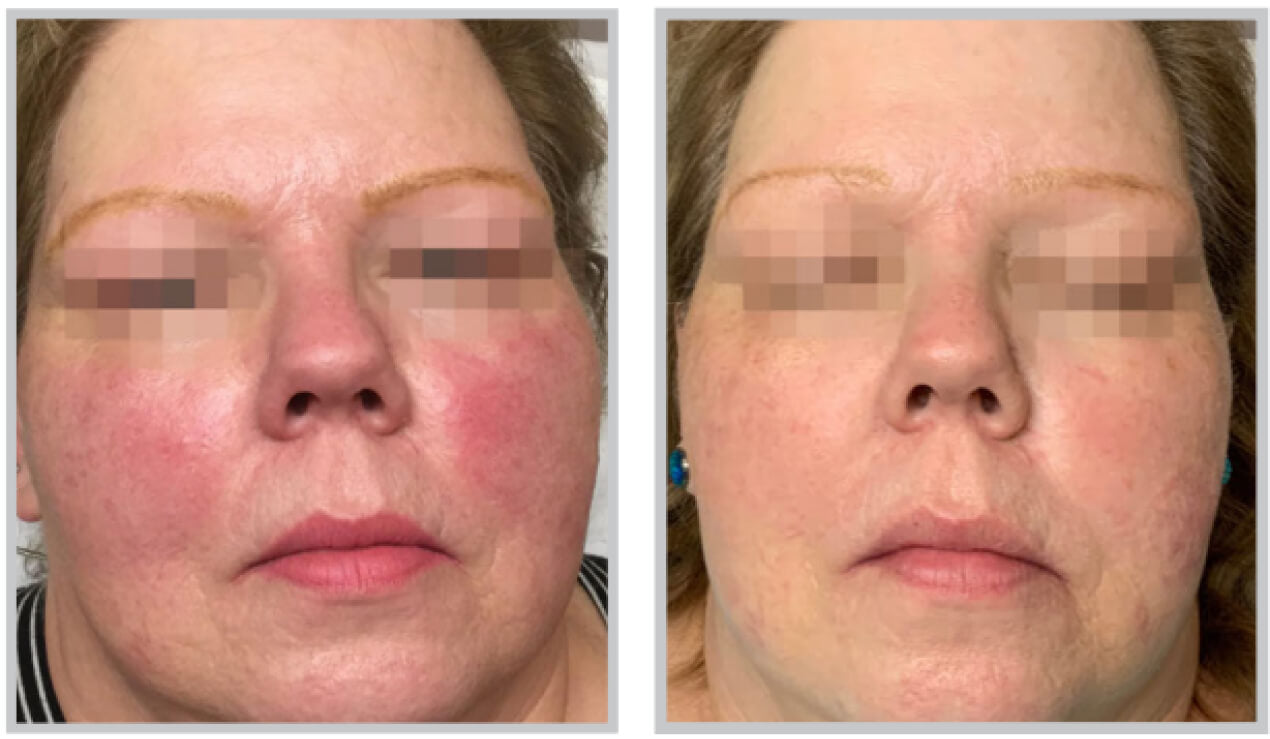 Who is the Ideal Candidate for the
BBL Hero Photorejuvenation

Skin Treatment by Dr. Hayag?

All ages and skin types who:
Want to improve sunspots, freckles, or uneven skin tone due to sun exposure. The intense pulse of light breaks up pigment deposits in your skin cells which are later cleared away by your body's natural processes revealing even skin tone underneath.
Are struggling with Rosacea and chronic redness as a result of dilated capillaries can be treated with the BBL Hero as well. Each treatment is tailored to your needs and results can be seen immediately after the treatment.
How Does The BBL Hero Work?
At the core of the BBL Hero is their advanced BroadBand Light (BBL) technology, utilizing intense pulses of light at precise wavelengths to target specific skin imperfections. This light breaks up melanin and blood vessels in the skin to target redness and dark spots. After absorbing heat from the light, redness fades gradually and dark spots come to the surface and flake away. The process is pain free, simple, safe, and non-invasive, with minimal downtime.
Book your consultation: Your BBL Hero journey begins with a thorough consultation with Dr. Marie Hayag. She will discuss your skin concerns and create a personalized plan tailored to your needs.
Treatment: On the day of your treatment, your skin will be carefully cleansed, and protective eyewear will be provided to shield your eyes from the light. A thin layer of clear ultrasound gel will be applied to the areas being treated to ensure proper delivery of the light energy. The BBL handpiece is then gently applied to the treatment areas, delivering precise bursts of light that target pigmentation, age spots, and other imperfections
Comfort and Safety: The BBL Hero incorporates advanced cooling technology to ensure your comfort during the procedure. You may experience a mild sensation similar to a light rubber band snap, but most patients find it highly tolerable.
Quick Procedure: The treatment duration varies depending on the areas treated, but most sessions are completed within 30 minutes, making it an ideal lunchtime procedure.
Post-Treatment Care: After the procedure, you can immediately resume your daily activities. Some patients may experience mild redness or sensitivity, but this typically subsides within a few hours.
Results and Maintenance: Over the following weeks, you will notice a gradual improvement in your skin's texture, tone, and overall appearance.
For optimal results, Dr. Hayag recommends a series of at least 3 treatments.